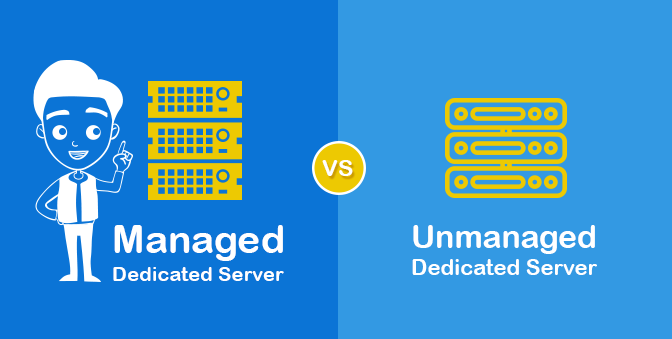 Traditionally, Dedicated Servers were the only options available to host websites. Subsequently, the need for cost-efficient hosting options brought the evolution of Shared Hosting plans and subsequently, VPS Hosting, Cloud Hosting, etc. With each plan, came variations in the platform (Windows, Linux, etc.) and managed/unmanaged services. Hence, for a new website owner, finding the right web hosting in India has now become a huge challenge. In this article, we will talk about Dedicated Server Hosting and highlight the differences between Unmanaged and Managed Dedicated Server Hosting plans.
Dedicated Server Hosting
As the name suggests, in Dedicated Server Hosting, your website resides on a web server that is dedicated to you. Hence, you do not share the server or its computing power with any other websites. This gives you the benefit of optimizing the performance of your site based on the available resources. It also gives you complete control over the hosting environment, allowing you to configure and customize the server to ensure server security and performance. It is available in SSD and HDD variants as well as Linux and Windows OS platforms.
As a site owner, you need to note that you will have to accommodate multiple site management tasks …
Read more